In addition to hearing aids, there is a range of additional technologies that are designed to support hearing.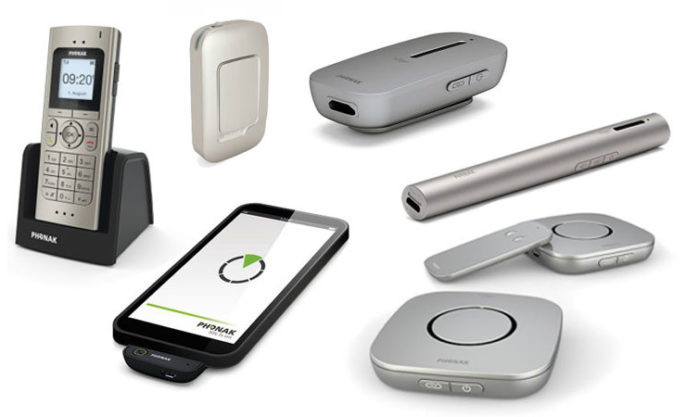 These technologies are referred to as assistive listening devices (ALDs) which enhance hearing capacity through direct sound amplification. ALDs work in combination with hearing aids to deliver optimal sound quality in both public and private settings. There are various types of ALDs including hearing loop systems, alerting systems, as well as an array of hearing aid accessories like directional microphones. 
Assistive listening devices can benefit hearing aid wearers in a variety of settings. ALDs expand the technologies and resources that are available for people with hearing loss, increasing accessibility. Having direct access to sound in all the environments one navigates creates seamless listening experiences. ALDs help separate speech from background noise across multiple settings which provide clearer sound, minimizing the impact of poor acoustics in certain environments and the impact of distance between the person and source of the sound. These technologies support hearing aid wearers in communicating and navigating different spaces and conversations with greater ease and comfort.
Phonak Roger™
Phonak has a portfolio of microphones and receivers, called Roger,™ that is designed to provide improved speech recognition over distance and in noisy environments. Roger technology reduces distracting background noise while transmitting the speaker's voice directly to your hearing aids, supporting you in conversations that truly matter at work, in lectures, and during social activities.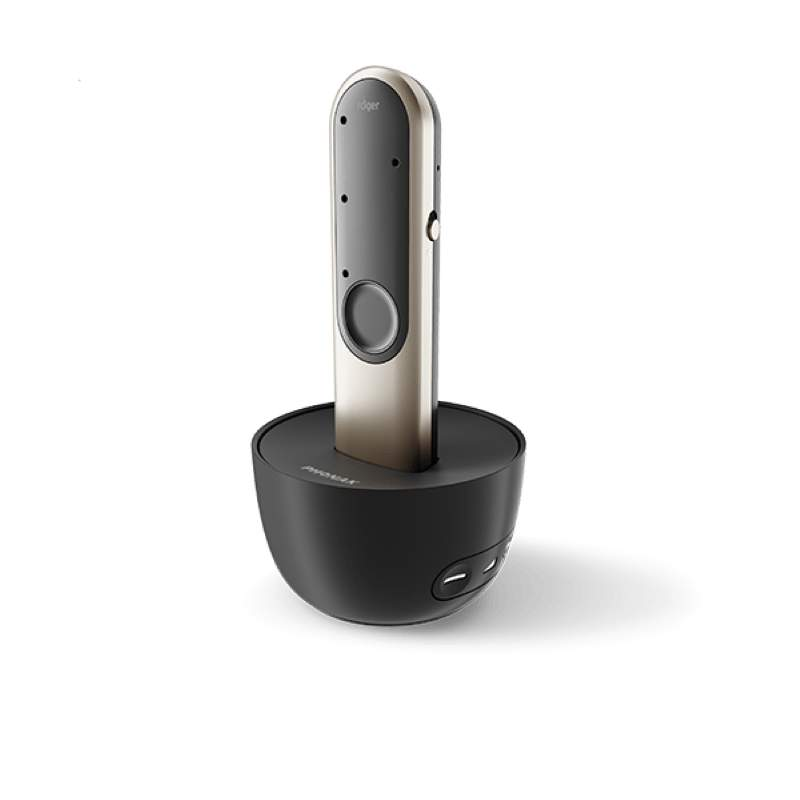 Introducing Roger
On Roger On is a microphone dedicated to all conversations that occur in background noise and over distance. With its ability to distinguish the direction of incoming speech and Pointing mode 2.0, you will have the flexibility to focus on the conversations that truly matter. Roger On can be used in a variety of different conversations and situations. See how you have the flexibility to hold the microphone in your hand, place it on a table or ask the person talking to wear it.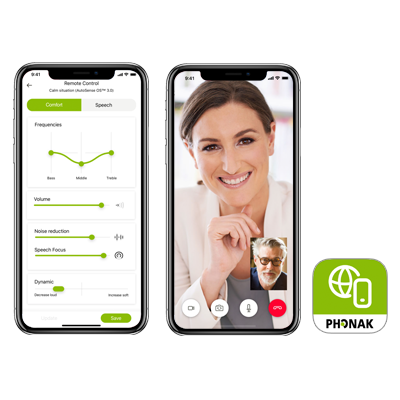 Ease of use with myRogerMic app
You can adjust microphone settings according to the environment and the situation. You can also change the microphone mode, modify beam steering, and mute or unmute the microphone from a distance.
Users prefer the Roger systems.
A recent study shows that 100% of test participants preferred using a Roger system* compared with hearing aids alone.3 The study, a HINT (Hearing In Noise Test) included a selection of different brands of hearing aids. Schedule an appointment today to experience new Roger™ solutions for better understanding in noise and over distance